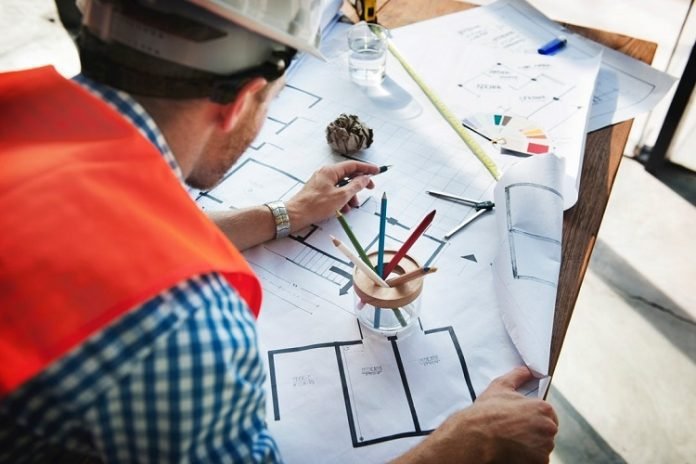 Last Updated on March 2, 2022 by azamqasim92
What's one of the most environmentally friendly types of woods to build with?
Plywood.
There are two main types of plywood; soft and hard. Compared to traditional lumber practices, a lot less plywood is wasted throughout the manufacturing process. Plywood also has a high impact resistance rating, making it one of the most stable woods around.
The only problem is that plywood prices are much higher than they used to be. Right now, almost every type of construction material costs way more than usual.
Why are construction costs so high? Read on to find out.
Rising Lumber Prices
Why are construction costs so high across the globe?
Contractors and homeowners are lowering their building expenses with the help of machinery rental services. However, the cost for materials, like lumber, is still pricey, to say the least.
Is there a shortage of trees that's causing lumber prices to rise? Nope. The cost of raw timber has barely moved.
You can turn your attention towards sawmills to explain the increased prices. During the beginning of the pandemic, a lot of sawmills shut down.
Sawmill owners didn't believe there would be a demand for lumber. They couldn't have been more wrong.
Professional home builders, couples performing renovations, and even people building tree houses began demanding lumber. Even though the demand for lumber was going up, domestic sawmills were still operating at nearly the same capacity, and lumber prices swelled as a result.
As the demand for home builders went up, the cost of lumber began to search even more. Lumber prices skyrocketed so quickly that economists began to fear rampant inflation.
The good news is that lumber prices have started to balance back out. Even though wood is still expensive to buy, it's not as costly as a few months ago. Now, contractors are scrambling to meet the housing needs while also dealing with the shortage of workers.
You'll find that certain types of lumber prices, like plywood prices, are much more favorable. Whereas, when you start to get into your maples and oaks, you can expect to pay a lot more than what you're used to.
Why Don't They Build a New Sawmill?
If everyone wants wood, but the sawmills can't produce it fast enough, why not build a new one? Creating a new mill could easily cost millions of dollars. Instead of taking on a new construction project, many sawmill owners are simply trying to boost output at their current facility.
The only issue is that now it's challenging to find enough workers to keep up with increased output demands. It also takes a lot of time to have a sawmill run efficiently.
You have to hire the right people, develop their skills, and create the right work environment. Not to mention, sawmill labor is hard work, and not many people are willing to do it.
Rising Steel Prices
The steel demand is also on the rise. There are a few different factors that plan for the increase of steel prices.
One of the reasons has to do with tariffs that the Trump administration imposed on imported steel. The pandemic demand for the building is also putting a strain on steel suppliers.
Steel Production Cutbacks
Steel production is notorious for producing a ton of carbon emissions. Since the steel industry is such a heavy polluter, environmental protection agencies do whatever they can to help the planet.
For instance, countries like China are beginning to scale down on their steel production. While China slows down on steel production, you can expect the cost to continue to rise.
America does produce steel, but not at the rate China can manufacture it. As Americans still make more steel than they have in the last decade, it'll be a long time before they can fill the gap China's cutbacks create. Oddly enough, as the demand for steel rises, the need for iron ore is going down.
The DIY Movement
Another reason construction prices are going up has to do with DIY projects. During the lockdown, people had the opportunity to spend a lot more time in their homes. That means a lot of time to notice the things they wanted to upgrade or fix.
However, since contractors weren't available to perform a lot of the work, individuals started doing things themselves. For some, DIY home renovations were inspired by a desire to make their house safer.
Whereas other homeowners took on the projects as a way to help pass the time. There's also a lot of workers taking on DIY projects to transform their spare bedroom into a functional home office.
Residential Construction Cost Increase for Permits
Materials aren't the only thing that has construction prices so high. Permit fees are another one of the pricing factors that are taking their toll. Permitting costs can quickly add 20% or more to the home sale price.
Affordable housing is becoming more challenging to achieve, and new building codes aren't making things easier. There are also life safety mandates and energy requirements that are driving up the cost of building a home.
It's not impossible to build a house for less than a quarter of a million dollars, but it isn't easy. If you're looking for a large home, you'll be paying a lot for the materials.
Whereas, the small housing expedition can still cause bidding wars. A reasonably priced home will sell way over the asking price, and you'll have to pay the extra cost. No matter what you do, you'll probably have to pay more to build a home than you were hoping for.
Why Are Construction Costs So High: Answered
Now you know the answer to the question, why are construction costs so high? As costs go down, construction ventures that seem impossible now will become accessible. If you can wait, we suggest holding off on the home buying process.
The same line of thinking holds for any major home renovations. Waiting a little bit longer to start your project could help you save thousands of dollars. Additionally, Property Returns Brisbane quantity surveyors tell us that something as simple as getting a quantity surveyor to look over a project to give a costs break can also save you thousands by stopping you from overpaying for supplies or services.
If you need help passing the time, you're in a good place. Spend some time reading another one of our articles, or see what the rest of our website has to offer.