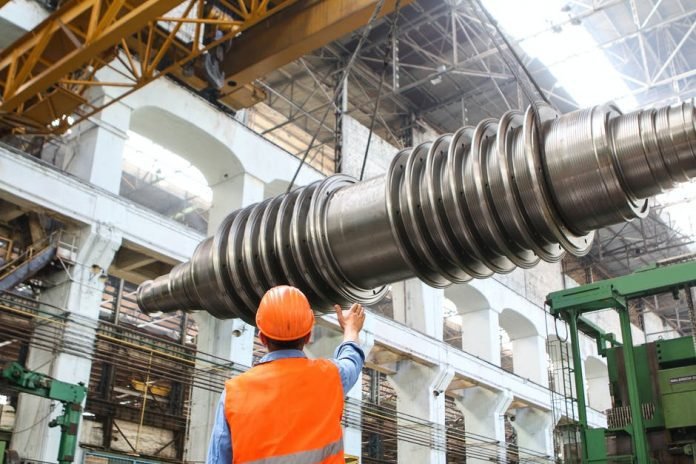 Last Updated on November 20, 2022 by Umer Malik
In 2019, roughly 2.4 million workers suffered job-related injuries that were severe enough to require a trip to the emergency room. Many of these workers have to take time off to heal from their injuries.
Falls, slips, and heavy machinery accidents are the most common reasons for a work-related ER visit.
In addition to the injured employee, workplace accidents also harm company morale, hurt productivity, and even threaten the future of the company.
The good thing is, you can prevent many accidents by focusing on machine safety practices. Read on to learn what you can do to create a safer operation.
1. Install Machine Guards
OSHA requires machine guards for all moving machinery parts. If you don't already have them installed, do it immediately to protect your workers from sparks, debris, and other injuries.
Machine guarding can include things like interlocking guards which shut off the machine when you open them or permanent fixed guards. You may need several types of guards to protect your workers from the machinery.
2. Don't Skip Routine Maintenance
Machinery maintenance is about more than fixing problems as they come. It's about doing routine tune-ups to prevent issues in the first place.
Make sure your maintenance technician is routinely lubricating belts and inspecting gears. Create a checklist to make the process easier to track. This will also cut down on any machine downtime which can mean a loss of revenue.
3. Provide Safety Training for All Workers
Everyone who has access to the factory floor needs thorough safety training. Employees must understand which zones to avoid and how to tell if a machine is running.
Don't allow employees to listen to headphones or engage in horseplay.Your Health and Safety Representative should also train workers to be aware of their surroundings, so they can protect themselves and their coworkers from machinery accidents. It is also beneficial for your safety representative to do a yearly refresher HSR training course, so stay up-to-date and on top of all the necessary safety precautions.es and their coworkers from machinery accidents.
4. Require Personal Protective Equipment
Another way to prevent machinery accidents is to require employees to use personal protective equipment. Depending on your industry, that might include steel toe boots, hard hats, cut-resistant gloves, or safety glasses.
Make sure your supervisors evaluate their workers' PPE to ensure proper fit. If there's an issue, make sure the employee gets replacement PPE.
Also make sure that employees secure long hair and don't wear long necklaces. These can get caught in machinery and cause accidents.
5. Avoid Loading Zones
Heavy machinery accidents involving forklifts have a higher risk around loading docks.
Create a rule that only allows authorized employees to go near the loading zones. This will ensure that only trained employees will be in this high-risk zone.
You can post signs or use tape on the floor to mark off the zone. Make sure to include this information in the safety training.
Read more: How to get the most out of your embroidery machine
Improve Workplace Safety by Preventing Machinery Accidents
With the right training and safety protocols, you can prevent most machinery accidents. Make sure to follow maintenance schedules, require protective equipment, and create workplace safety rules. This will protect your workers as well as your bottom line.
For more helpful tips on managing your workplace and your life, keep scrolling through our blog.
Read More: The major requirement for obtaining an FSSAI license.