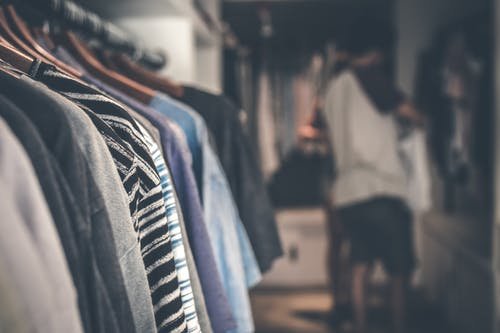 Last Updated on May 15, 2023 by
You saw a collection of Sobia Nazir clothes online, and you knew you had to get your hands on at least one Luxury Lawn dress. Well, House of Faiza has an extensive collection of Sobia Nazir clothes, so you have options.
Why You Should Opt For Sobia Nazir
Are you a lady with a taste in designer Pakistani fashion brands? Are you looking for Pakistani brands that are of the best quality, innovative and affordable? Sobia Nazir is all of that and more. The leading fashion label has nine brands: Silk, SN pret, Evening Wear, Lawn, Linens, Brides, and Embroidered Fabrics, so there is something for every occasion. The entire collection does not hold back in adorning its clothes with precious things like Swarovski, elegance, and an overall glamorous look. It offers a wide range of dresses with vibrant colours, classy elements, and patterns.
Uniqueness
We promise you won't buy a dress from Sobia Nazir to find ten other women wearing the same. Every collection perfectly captures Pakistani traditions and essence. Even with the popular Shalwar Kameez, lawn fabrics from Sobia Nazir are uniquely patterned, unlike any other on the market.
Durability And Always In Trend
One reason why Pakistani dresses are so popular is that they are made with soft and high-quality cotton. Excellent artisans make Sobia Nazir dresses with only quality fabrics. You don't have to worry about constantly changing your wardrobe because the label keeps up with modern trends. The SN Collection is versatile and made with the contemporary woman in mind so women of all demographics can find something that fits their personality.
Where You Can Buy Sobia Nazir Clothes
You can make a direct order for Sobia Nazir clothes on their official website. Or buy from House of Faiza, a trusted retail store for high-end Pakistani fashion. 
It is pretty simple to order from the House of Faiza website.
Add your items to your cart
Select your payment option
Fill out basic information like name, shipping address, etc
Approve payment and wait for confirmation.
When Can You Expect Your Order
Orders to the UK will be processed within 2-3 business days. Your orders will be shipped out as standard delivery in the UK mainland (excluding the Highlands).
Orders are dispatched from Monday to Friday and not weekends. Note that next-day deliveries are not available for Ireland, Highlands, Channel Islands, and all UK Offshore Islands. House of Faiza does not deliver to BFPO and PO Box addresses.
Payment Options For Your Orders
House of Faiza offers flexible payment through Klarna. With Klarna, it is easy to buy what and when you want. In addition, Klarna allows you to spread the cost of your purchase over. Klarna's Buyer Protection covers your purchases, and you have 30 days to settle your payment with Klarna directly.
Return Policy
You are eligible for returns only if you fill the returns form. You may incur extra redelivery charges if you return items without completing the form. Items returned without completing the returns form will be rejected and may incur redelivery charges. In addition, returned items should be in perfect condition. Accepted returns are refunded within ten days.
Apart from this, if you are interested to know about Trendproof Western Clothes then visit our Fashion category.