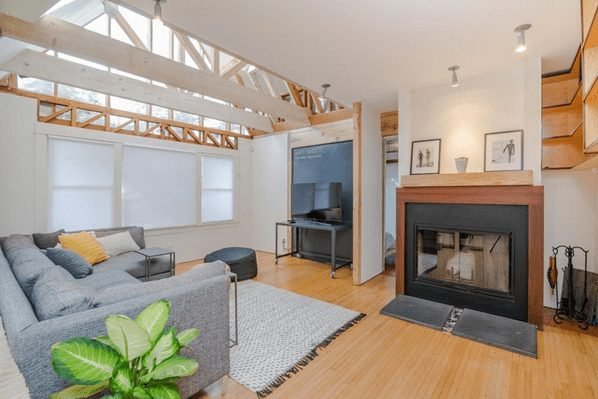 Last Updated on November 23, 2023 by Asfa Rasheed
Redoing your home is a huge undertaking. Every room in your house will have to be considered and organized in such a way that the designs you think up go together. At the same time, you want each room to be created independently. Putting these two seemingly oppositional views together takes a keen eye for design. The good news is that you don't have to be a professional designer to redo your home like a pro! Here are five tips for redoing your home in 2022.
1. Save Money With Smart Purchases
Redoing your home is a financial commitment. Any chance to save is a bonus. While you might spend a pretty penny on the paint and window treatments, there are other areas where you can save money and still benefit from high-quality home items and decorations.
Look for assembly-required furniture items or mattress in box options to knock off a few hundred dollars. Modern furniture solutions are minimalist in design and cheap in price point!
2. Stick With Neutral Colors
To start with your home remodeling project:
Play it safe with neutral colors.
Stick with pure white or off-white paints for the walls and white, gray, brown, and black shades or curtains for your window treatments.
Keep your trim simple, whether that means painting it white or using wooden trim and keeping that bare.
With neutral colors, you can throw in little pops of color as you go, such as with your couches and pillows or the paintings you hang up. You can always change your mind later, but for now, you have tasteful designs that go with everything.
3. Go Big Or Don't Go Home
Choose big pictures for your wall decorations to save money and create a home remodel that impresses you. You will gain more significant value in the images you purchase and will not have extra wall space to deal with.
Modern and geometric designs are trending, as are oversized black and white prints of family photographs. You can choose from traditional to floating frames and personalize your home with various photo gallery arrangements.
4. Get A Second Opinion
Choose a friend you trust to give their feedback on the design choices you make throughout your home remodeling. Try to ask for the opinions of those whose tastes are similar to yours so that you can continue prioritizing your design choices according to what you like in home remodeling and décor. If you are unsure of specific designs, getting another's opinion can help steer you on the right track if things start to go south.
5. Choose Pine Flooring
Pine is a cheap option for natural flooring and is durable and long-lasting. You can save money and benefit from the look and feel of pine flooring. Check out local lumber shops or work with a designer who knows where to buy pine flooring in bulk.
Depending on where you live, pine might be even cheaper than expected! If you're local to the eastern United States, you can find bulk suppliers in New England states like Maine. If you don't want natural floors, laminate and vinyl are alternative options that are affordable and still offer a modern appeal to your home. Carpeting is not a thing anymore, so stay clear of that fiasco unless you love it.
Read More: 4 Essential Things You Need to Do Before Listing Your House on Airbnb
The Bottom Line
Redoing your home in 2022 is about considering the modern trends and designs and how they connect with your tastes in home design. Take your time making decisions and trust your gut about the process. Consider the suggestions above as you create the ultimate home makeover.
Read More: Tips to help you build your dream house